About Brighton Natural Health Foundation - BNHF (previously BNHC)
Brighton Natural Health Centre (BNHC) charity was founded in 1982 by Infinity Food Workers Co-Op.
Infinity Foods itself was a social venture committed to providing good quality organically grown and natural foods as cheaply as possible. When it began in 1971 these were indeed rare on the ground.
The vision behind Infinity was 'individual, community and planetary health' through the medium of sustainable agriculture and healthy diets.
Trustees
Brighton Natural Health Centre was founded in 1981 by Infinity Foods and became a registered charity in 1984. It changed its name to Brighton Natural Health Foundation in May 2023 and has a board of trustees who are responsible for the governance and policies of the charity. The trustees are:
Peter Deadman (chair)
Peter is co-founder of Infinity Foods and co-founder of and currently Chair of Brighton Natural Health Foundation charity. He has had a long career in Chinese and lifestyle medicine as practitioner, teacher, author and entrepreneur. He is co-author of A Manual of Acupuncture and author of Live Well Live Long: Teachings from the Chinese Nourishment of Life Tradition. He is a teacher of qigong and is currently working on a book (provisionally titled) Riding the Wave of Life: A Companion to Qigong and Mindful Movement.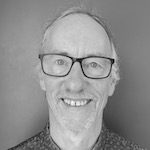 Robin Bines
Robin is a co-founder of both Infinity Foods (1970) and BNHF (1981) and has spent his working life in the natural and organic products and environment sectors – as a retailer, distributor, manufacturer, importer, grower, campaigner, publisher and events organiser.
He founded the Organic Food Company to expand the range of organic foods in the UK and launch them into supermarkets. In the '80s he introduced Ecover into the UK and US, marketing the range through campaigns to raise standards and reduce consumption in the mainstream detergents industry. In the '90s he published Green Magazine and launched Natural Products News and Natural & Organic Products Europe, still the UK's leading trade magazine and exhibition for the sector.
Robin ran the All-Party Parliamentary Environment Group at Westminster from 1993-2020 and continues to campaign on environmental issues. In 2019 he completed a long self-build passivhaus project in Brighton as his home and now acts as a business consultant to other small enterprises.
Davy Jones
Davy has been practising yoga since 1999 and teaching since 2008. He co-founded the annual Brighton Yoga Festival in 2014 and set up the Brighton Yoga Foundation (BYF) in 2016. BYF makes yoga accessible to those who would benefit the most from it but who do not currently have access to it.
He joined the Board of Brighton Natural Health Centre in Spring 2023 having helped to launch the fundraising appeal to keep BNHC going after it left its Regent Street premises. Davy went to school in Brighton at what is now BHASVIC college and his parents lived in Saltdean from the 1960s to the early 2000s.
He moved back to Brighton in 2002 and is married to Janaki, another yoga teacher, and has two daughters from a previous relationship. He is also an active member of the Green Party having stood for parliament for the Greens in 2015 in Brighton Kemptown.
Charlotte Watts
Charlotte is a Senior Yoga Teacher and Teacher Trainer teaching since 2008. She originally trained at the Vajrasati Yoga School of Yoga in Brighton (500 hours) and teaches classes in Brighton (BNHC for 10 years) and online, workshops and retreats.
She runs courses and retreats specifically for yoga teachers and health professionals in therapeutic and trauma-informed practice on her courses Somatics for Yoga Teachers, and Yoga and Somatics for Healing and Recovery. She also trains yoga teachers on the Yogacampus courses for Stress, Burnout and Fatigue – including Long-COVID, Digestive Health and Immune and Respiratory Health and lectures on Yoga Therapy courses for The Minded Institute and Yogacampus.
Charlotte is also an award-winning nutritionist, practising since 2000 and author of ten books, including Yoga and Somatics for Immune and Respiratory Health (Singing Dragon 2022), Yoga Therapy for Digestive Health (Singing Dragon 2018), Good Mood Food (Nourish 2018) and The De-Stress Effect (Hay House 2015).
Gary Carter
With over 35 years of experience, Gary is recognised internationally as one of the UK's leading Fascia, Anatomy and Movement teachers. He is a myofascial manual therapist, personal trainer, shiatsu and craniosacral practitioner, anatomy and fascial anatomy lecturer and also a yoga teacher and teacher trainer.
He lectures and teaches in Movement and Fascial Anatomy for schools of massage, physiotherapy, osteopathy, Yoga & Pilates teacher trainings. 
He started the Natural Bodies Yoga and movement Centre in Brighton, UK, in 1991, the only UK centre dedicated to the work of Vanda Scaravelli, also training, and encouraging, ease of movement, efficient body use in exercise, sport and many movement disciplines including Yoga, Pilates, Gyrotonic®, Martial Arts and Fascial Movement practices. He has taught for many years in Prisons and Psychiatric units. 
Recently, Gary has been a lead dissector and designer with the Fascial Net Plastination Project, Germany and Gunther von hagens team, creating the historic, world's first plastinated fascial human, now on permanent display in Berlin BodyWorlds.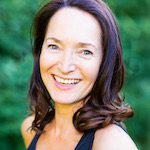 Petra Coveney
Petra is the founder of Menopause Yoga and author of 'Menopause Yoga – a holistic guide to supporting women on their menopause journey,' (2021). She is a senior teacher and trainer for the British Wheel of Yoga, Yoga Alliance Professionals and yogacampus.com and runs courses, classes and workshops worldwide. 
Her Menopause in the Workplace clients include the NHS, corporate companies and the Menopause Charity. Petra's teaching draws on Ayurveda and traditional Chinese medicine that reframes the menopause positively as a Second Spring opportunity to improve long term health and wellbeing.  She is currently writing her second book.